9 ORIGINAL EXPERIENCES TO DO IN SOUTH EASTERN SICILY
Culture
Events
Guide
Sicily
Tips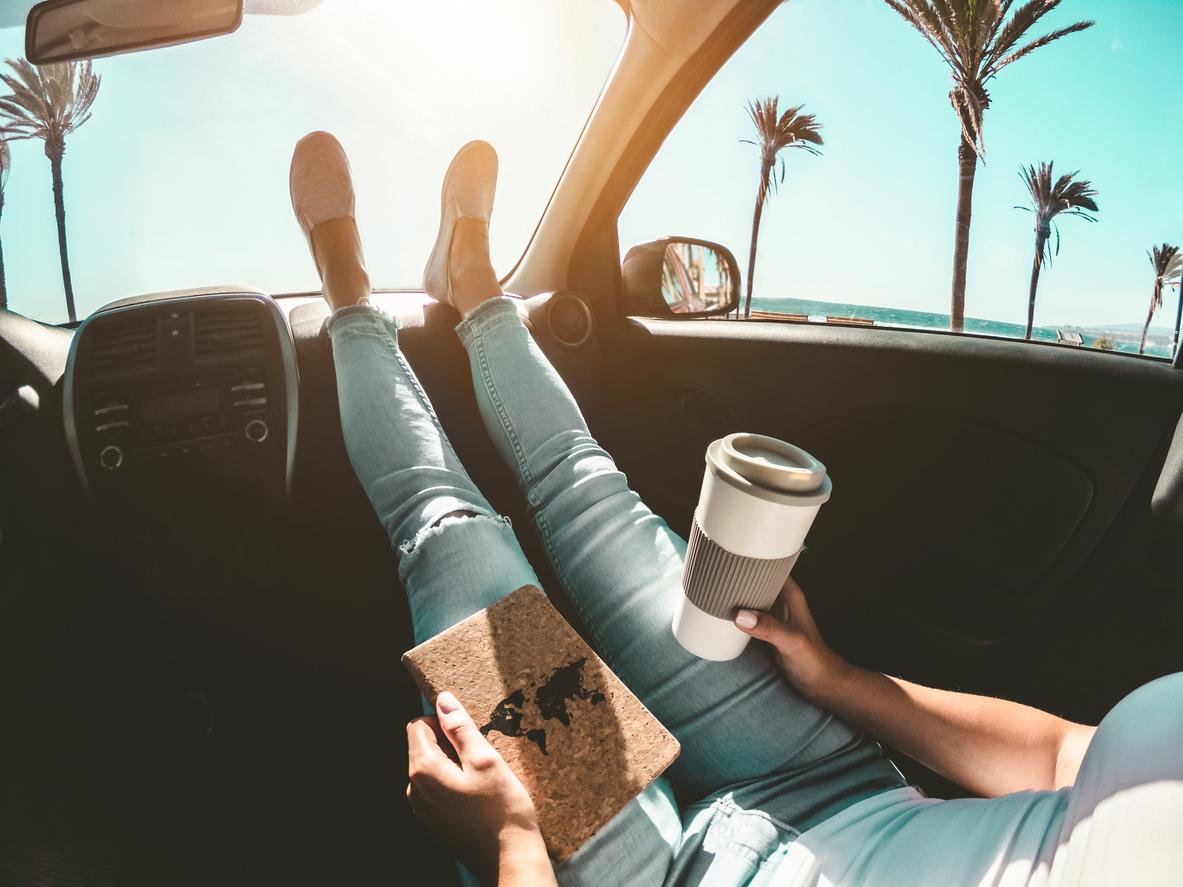 Sicily offers a wonderful pristine sea and beautiful postcard landscapes. Every corner of this sunny and welcoming island offers everything that every tourist desires on holiday: crystal clear water, sun, beach, relaxation, eating good food with a sea view, Baroque art and UNESCO archaeological sites are just some of the many inspirations.
So what else can Sicily offer almost all year round?
We will tell you about it in this article through some of the experiences that Isula Travel offers its guests during summer.
Let's start immediately with a selection of fun activities to do outdoors with the whole family, both in the mountains and at the sea:
1 EXCURSIONS ON MOUNT ETNA
Mount Etna is an impressive volcano still very active and for this reason has become the undisputed symbol of Sicily.
The area is super green and rich in agricultural activities. In this area many farmers have chosen to produce incredible varieties of fruit, including tropical fruit such as avocado and mango, and very tasty vegetables thanks to the warm and humid climate. 
Visiting Etna is part of those intense experiences, to be done at least once in a lifetime. The journey can be long and tiring but with the right guides and the right equipment, it will be an exciting and unforgettable experience.
Among the tours, the Etna Jeep Tour is one of the most requested excursions. The tour includes an itinerary in stages in which 4 × 4 journeys and off-road routes alternate with short walks on foot, in order to appreciate places of great naturalistic interest within the Etna Park.
Starting from the lava flows that threatened entire villages, we will visit some extinct craters and the viewpoint of the majestic Valle del Bove. You can also experience the thrill of descending into the meanders of the volcano by visiting a lava flow cave (lava tube) equipped with a helmet and speleologist lights, to understand the phenomena connected to the flow of lava.
The nature guides will enrich your excursion by illustrating, with a simple and clear language for everyone, the innumerable natural and volcanological aspects of the largest volcano in Europe, named UNESCO heritage site since 2013.
Discover our packages: 
https://www.isulasicilia.com/experience/etna-jeep-tour-4x4
https://www.isulasicilia.com/experience/etna-quad
https://www.isulasicilia.com/experience/etna-3000




2 WINDSURFING AND SAILBOAT
From the mountains to the sea...
We know how clean and pure the Sicilian sea is. But what to do by the sea if you don't just want to swim or sunbathe?
Go sailing or try surfing! The winds and waves of our sea are in fact ideal for those who love surfing, windsurfing and sailing.
In the Modica area, on the coast, and precisely in Maganuco, Elia will welcome you to his windsurfing and sailing school "Al Velico" which has become a reference point for sea enthusiasts.
In addition to the possibility of independently renting canoes, SUPs and pedal boats, they offer sailing and windsurfing courses for all ages and levels. Don't worry if you've never set foot on a board, you'll be taught how simple it is to learn the basics with enthusiasm and ease. 
Find out more by following this link: https://www.isulasicilia.com/experience/windsurf-sailing-school




3 BOAT

TRIP
Sea lovers, this is for you!
Along the south-eastern coast of Sicily we find many villages such as Marina di Ragusa, Marina di Modica, Pozzallo, Marzamemi and Marina di Noto where it is possible to rent boats and rafts.
From here, we recommend going coast to coast and reaching the two most famous landmarks of the TV series Il Commissario Montalbano: Punta Secca and Punta Pisciotto (Sampieri). 
Off the coast it will be easy to see groups of dolphins playing happily and therefore we recommend this trip if you have children in tow and you love dolphins as well!
Don't you drive a dinghy or do you just want to enjoy the sea 100%? Antonino is our point of reference and at this link you can discover his inflatable boat tours.
https://www.isulasicilia.com/experience/marzamemi-boat-tour
at this link the boat trip with aperitif included
https://www.isulasicilia.com/experience/boat-tour-aperitivo-onboard
Since when he was a child Antonino had the dream of discovering the sea and making it known to others. When he moved to southeastern Sicily he discovered the Caribbean of Sicily. With his dinghy he explored every corner of the Vendicari reserve, the island of Capo Passero and the Isola delle Correnti. This is why he founded Sikelia Sail in 2008 with the sole purpose of making all those who, like him, love it, discover and experience the sea.
We continue our experience selection with some extremely relaxing and even fun activities to enjoy both in the comfort of your villa and on the beach.
4 YOGA IN THE VILLA AND ON THE BEACH
The benefits of yoga on physical and mental well-being are now evident to all and more and more people are experimenting with this ancient holistic discipline that includes movement, breathing and body-mind awareness.
In Sicily you can do yoga outdoors, on a cool green lawn or on a warm golden beach and enjoy a moment of well-being, energy and relaxation all to yourself.
Imagine the beauty of doing yoga in nature instead of an indoor space in the city.......
For this reason we have thought of an exclusive service for you and your family: yoga in the confort of your villa!
Our Body Vibes Yoga teacher Giulia has been teaching yoga, Traditional Chinese Medicine and kinesiology for many years and with her you can explore the potential of your body and release emotional stress and accumulated toxins. 
Discover his individual, couple and group lessons following this link: https://www.isulasicilia.com/experience/yoga-villa
5 MASSAGES AND WELLNESS RITUALS
After so much walking around, exploring (and eating), at a certain point it may be useful to have a little adjustment to sore muscles and let yourself be carried away in a regenerating, anti-fatigue and decontracting massage.
A leg and back massage is just what saves a vacation from the accumulation of stress, swelling, fatigue and heaviness. 
If you want to try a treatment directly in your villa, with absolute comfort and safety, you can consult our massage service and book with us:
https://www.isulasicilia.com/experience/massages-and-rituals-villa
The expert hands of our therapist Giulia will lead you to a parallel dimension of relaxation and scents of natural and organic essential oils.
Finally we conclude with the unmissable culinary experiences to do especially if you are passing through the Modica area.
6 WINE TASTING
Sicilian wine is famous all over the world and if you love wine you should not miss the opportunity to visit some local wineries and taste the local wine directly on the spot, among oak barrels and vineyards immersed in the countryside.
Therefore Isula Travel has chosen some of the most renowned wineries in the Ragusa area.
The visit to the GIASIRA estate, for example, is a regenerating experience for those who want to enjoy the colors and scents of the nature that surrounds the farm to the fullest.
The visit to the cellar and a walk through the vineyards represent a unique experience for wine lovers. You can admire nature in every season and taste the wines where they are produced. The wine tours begin with a walk through the vineyards and along the paths surrounded by carob, almond and olive trees, to appreciate the vegetative cycle of the plants in every season. You then continue with a guided tour of the cellar, ending with a tasting of wines and extra virgin olive oil, all strictly organic.

Follow the links for more detail: 
https://www.isulasicilia.com/experience/giasira-wine-tour-tasting
https://www.isulasicilia.com/experience/zisola-wine-tour-tasting
https://www.isulasicilia.com/experience/marabino-wine-tasting
7 COOKING LESSONS
Sicilian secret recipes are a real local experience to enjoy and a traditional treasure to discover. 
Local ingredients such as organic olive oil, cherry tomatoes, local fine cheeses and many other more are the absolute protagonist. So why not to learn the secrets of this tasty and healthy cuisine?
We are proud to introduce you to Elisa, a lover of good food, traditions and Sicilian culinary culture. As she herself says, "Discovering the cuisine of a place is another way to travel and I love sharing everything I learned from my grandmother".
Elisa organizes Sicilian cooking lessons in her facility in the historic center of Modica or at the villa where you are staying. You will cook together with her, kneading various types of fresh pasta and preparing the sauces that best match.
It will be a time of relaxation and sharing that will end up with a lunch all together.
This is the link to follow:https://www.isulasicilia.com/experience/cooking-class-elisa
8 CHEF AT HOME
Sometimes cooking for the entire family can be tiring.
So why don't you relax yourself and enjoy a wonderful dinner prepared by our chefs Giorgio and Costantino?
Whether a romantic dinner or a family lunch, having a chef at home could be a nice way to enjoy a fantastic dinner and learn some secrets of Sicilian cuisine.
Our chef Giorgio Cicero, after several years abroad he decided to return to Sicily and bring his experience to Modica, in his city, where he realized his dream of opening a restaurant. In his kitchen he brought his experience, proposing a menu linked to tradition, to the territory, with innovative and contemporary techniques.
Thanks to the collaboration with Isula Travel, it is now possible to taste Giorgio's menus directly in the villa.
https://www.isulasicilia.com/experience/private-chef-villa
The story of Costantino is a story of traditions again. Already as a child, he loved to spend time in the kitchen with his father and grandfather who passed on to him the true Sicilian culinary tradition, simple and genuine.
From there, was born the passion for cooking and the world of good food and wine, which has lead him to found CostantinoLab, a real laboratory of ideas, experimentation, consultancy. His contemporary menus always express the history and tradition of our Island.
https://www.isulasicilia.com/experience/private-chef-costantino
9 CHOCOLATE SCHOOL
Sicily is also the land of chocolate, precisely Modica chocolate.
The way this raw chocolate is made is so original that many chocolate laboratories hold chocolate tasting and cooking shows to teach the secrets of this "food of gods".
Isula Travel brings you directly to Casaciomod, a small and ancient Chocolate Laboratory that hosts educational activities for adult and children.
You will begin the lesson with a theoretical part of about 30-40 minutes on the history, origins, nutritional properties and processing of Modica cocoa and chocolate, strictly handmade with artisanal methods.
You will have the opportunity to see the raw materials used, witness the processing of Modica chocolate and taste the products made by the company.
A workshop for adults and children where the use of the 5 senses opens the doors to a world made of colors, aromas and flavors!
Book your chocolate experience by following this link: https://www.isulasicilia.com/experience/chocolate-school
We inspire you to vibe high!